Major Sponsor of the Plewis Automotive Group Inclusive Park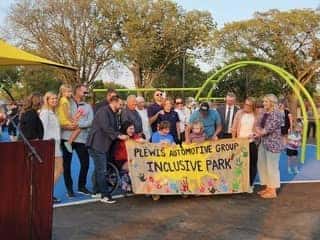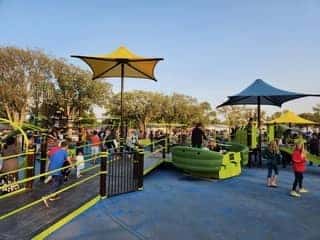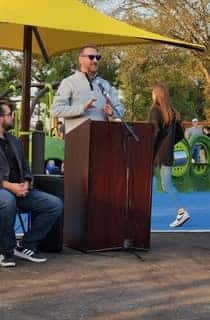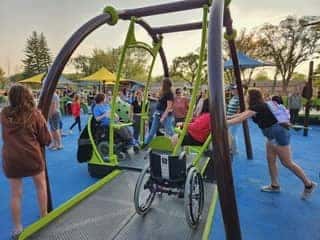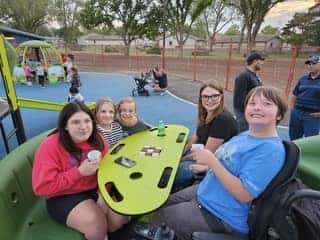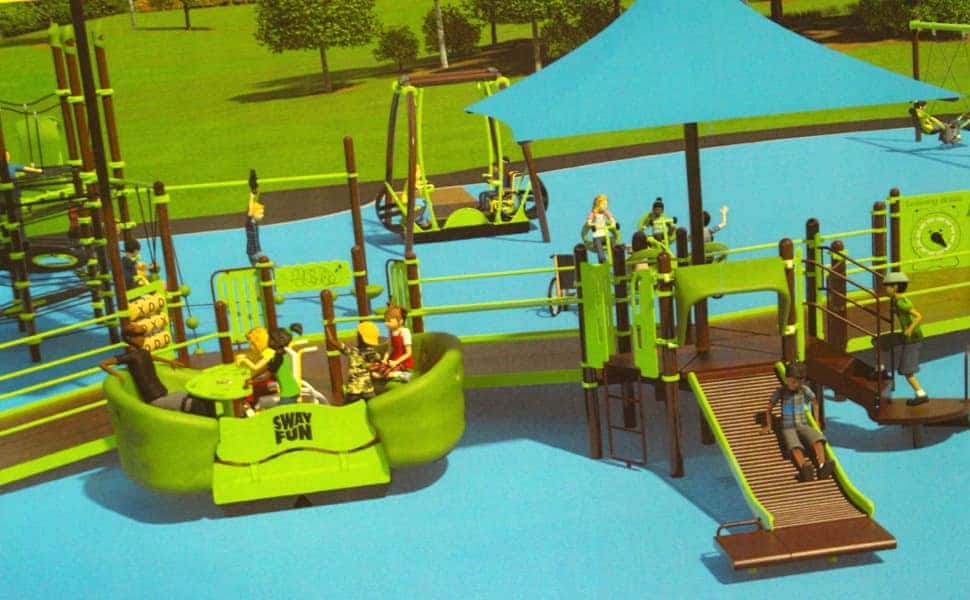 City reaches Inclusive Park naming rights agreement with Plewis Automotive Group

Plewis Automotive Group has stepped up with a $100,000 contribution to secure naming rights for the soon to be completed Community Inclusive Playground Park in Swift Current.
A Report for Information was shared at the February 6 Swift Current City Council meeting to announce the 15-year naming rights agreement which will be in place through to May 2038.
"It's something that I've been pushing for as a councillor for a number of years, and I was very happy to see it becoming a reality," Plewis said of the Community Inclusive Playground Park.
Read More
The Plewis Automotive Group Smile Squad
The Plewis Automotive Group Smile Squad was happy to purchase nearly 800 Tim Horton's smile cookies (with proceeds helping out KidSport Swift Current) and deliver them to various groups that could always use a smile! It was great to see friends at our local hospital, RCMP detachments, Swift Current Fire Department, EMTs, and care homes including The Meadows. We could see the smiles through the masks and appreciate all you do! What a fun day!
Plewis Automotive Group Supports the Dr. Irwin Foundation and Says Thank You
The Plewis Automotive Group recently supported the Dr. Noble Irwin Regional Healthcare Foundation's Donut Fundraiser and took the opportunity to say thank you to several charitable organizations in Swift Current for the work they do.
Plewis Automotive Group Supports the Salvation Army Angel Tree
The Salvation Army in Swift Current once again had their Angel Tree in the Swift Current Mall. With less than a week to get presents for the recipients on the tree, The Plewis Automotive Group shopped locally for 100 gifts! Thanks to Anderson and Company, Cypress Motors and Regier Honda for answering our challenge and also providing gifts. #BetterTogether
Madison's Wheels
The Plewis Automotive Group were able to acquire a special van for a young lady named Madison and her family. It was a a community effort with the Dr. Noble Irwin Regional Healthcare Foundation and support from W.W. Smith Insurance Ltd and so many others in the community. #BetterTogether
---
SPCA Donation.                                                                      The 2018 CCA Finals Rodeo event sponsor for Barrel Racing.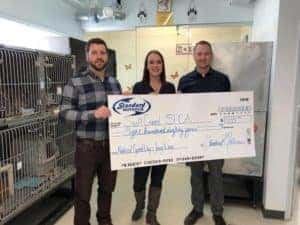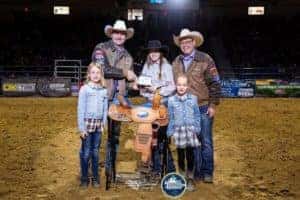 Standard Dodge is proud to be part of a number of community events and organizations, supporting a number of service groups, sports and cultural organizations from Swift Current and surrounding communities. Some of these include Swift Current 57's, Swift Current Legionnaires, Swift Current Wildcats, Swift Current Broncos, Swift Current Minor Hockey, Saskatchewan Abilities, Swift Current Ardens Basketball & Soccer, Swift Current Colts Basketball & Soccer, 4H, Kiwanis, Ducks Unlimited, Windscape Kite Festival, Speedy Creek Racing, Southwest High School Rodeo, Abbey Arena & Rec. Board, Kyle Rodeo, Rising Stars Rodeo, Beechy Rodeo & Community Rink, Val Marie Rodeo, Swift Current Wildlife Federation, Sundogs Athletics Program, The Oilmens Bonspiel, Rusty Cage Bike Run, the SPCA & More.
Donations we made when the Kardash and Davis families lost their homes in a fire.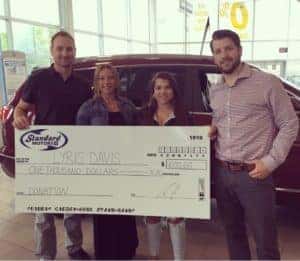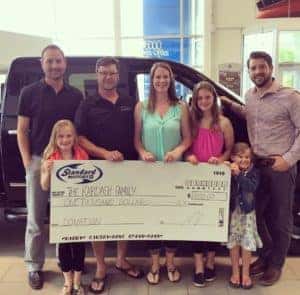 Co-title sponsors for the United Way Foundation of Hope Gala.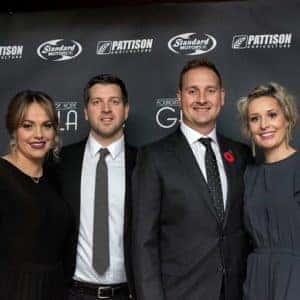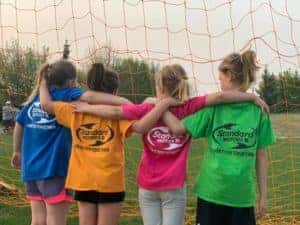 Presenting sponsor for Market Square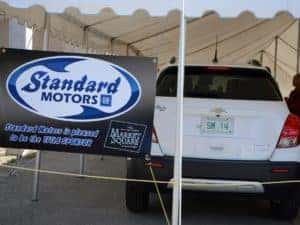 Standard Dodge is also proud to have been the major or marquee sponsor for organizations and events such as Market Square, Swift Current Centennial Celebrations 2014, The Lyric Theater Restorations-donating $50,000, the Regional Hospital-donating $50,000 to the Dr. Noble Irwin Regional Healthcare Foundation and 'A Welcome Home' campaign for Swift Current's Long Term Care Home-donating $250,000 to the Dr. Noble Irwin Regional Healthcare Foundation Inc.